Amanda and I were able, thanks to our wonderful husbands, to have a little much-needed getaway to Charleston last Friday-Saturday. We dropped our older children off at preschool and left straight from the parking lot at 8:55am. We were like giddy little girls ... so excited to just have a little uninterrupted time! Our husbands, knowing that we needed some time away, both took Friday off to stay home and keep everything in order, and boy did Jason do just that! It was so nice not worrying while I was away. This was only my 2nd time away by myself in over 4 years since Ella was born.
Amanda and I talked, laughed, shopped, relaxed, and ate a couple of incredible meals. It was glorious!!
She is such a true, genuine friend and I am so blessed to have the best friends in the world! You all know who you are!! I thank God that He brought each of us together and for the friend He gave me in each of you.
"It's never too late to be what you might have been."
On another note, I received a package yesterday. I was so excited to find this ...
I absolutely LOVE it! This is one of my absolute favorite pictures and captures both of my children perfectly.
I snapped this photo of Ella and Wilson Labor Day weekend while we were spending some great time with Jason's family in Sunset Beach, NC.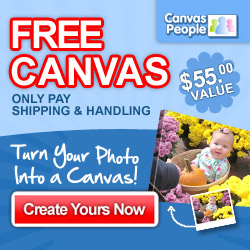 I have been wanting to take advantage of this incredible deal, but it took me awhile to decide whether I wanted a black and white or a color canvas. Obviously I did the black and white one, and I am so happy with the quality. I chose a smaller one (11x14) and put it (for now) on the bookcase in the playroom. I think it's too small to hang on the wall by itself. I may just have to order one in color that's larger because I just love it! A set of grandparents may be seeing it as one of their Christmas gifts! Or it would be beautiful hanging in Jason's office, too.
And finally, I wanted to share with you the Bible verse that had the most "votes" this week. I am SO glad you are participating with me and opening your Bible. I hope that you are finding comfort in HIS words and are learning more each day about HIS wonderful ways.
Let us love, not in word or speech, but in truth and action.